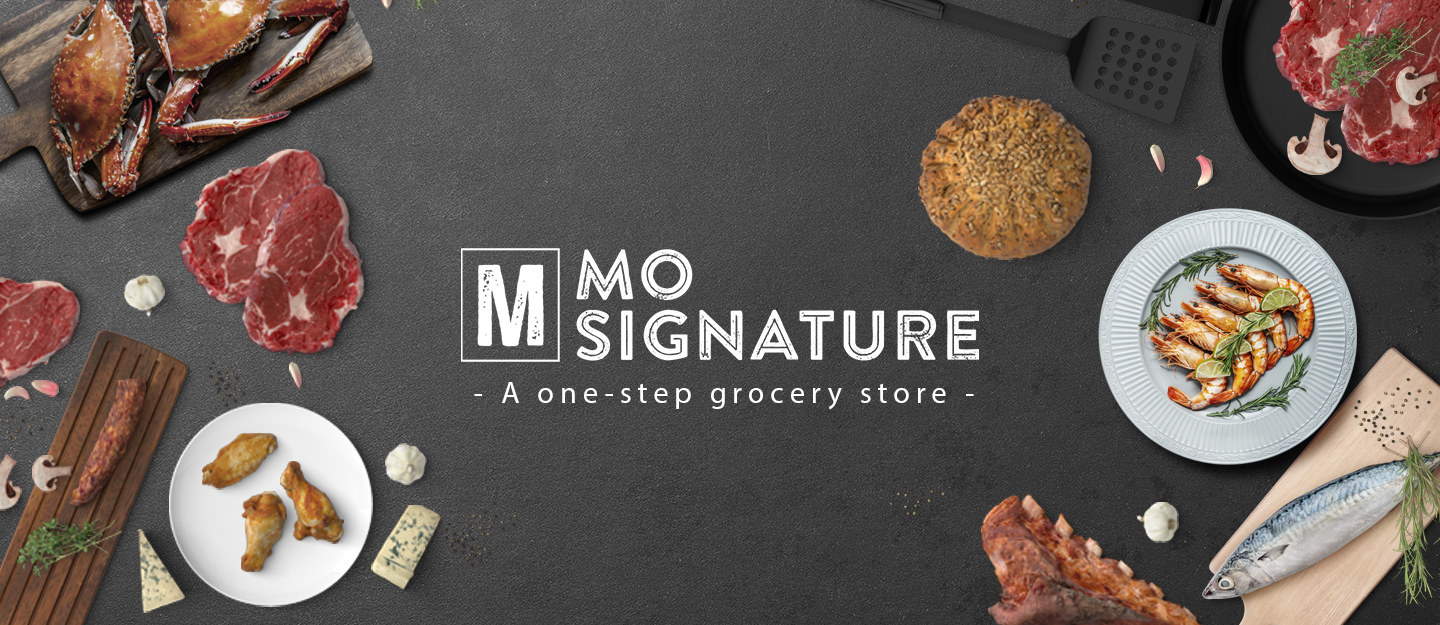 MO Signature brings you the instant way to enjoy a meal. Send to your doorstep with the best fresh-keeping technology, these seafood are the perfect choice for your daily meals.

MO Signature can save you some headaches looking for recipes to cook your seafood, as we have a selection of special seasonings that goes perfectly with the succulent of fish. When you purchase a product from us, we will provide you with almost everything you need to cook an ambrosial meal! From a descaled and gutted fish to the special blend of seasoning or sauces, that will not only bring out the full flavor of the fish but induce food orgasms!
Or are you afraid of irresponsible merchants who concern only on profits but not after-sales services? Long queue for product delivery and last-minute cancellation with no proper platform for feedback or improvement?
Or are you frustrated to liaise with many sellers for different products just for a decent meal for the day? MO Signature provides an all-in-one platform for all your daily seafood cravings and indulgence.
You have landed on the right place. We, MO Signature, will be the nearest grocery store in your smartphone, provides for the rest of your seafood and complementary product experiences online.